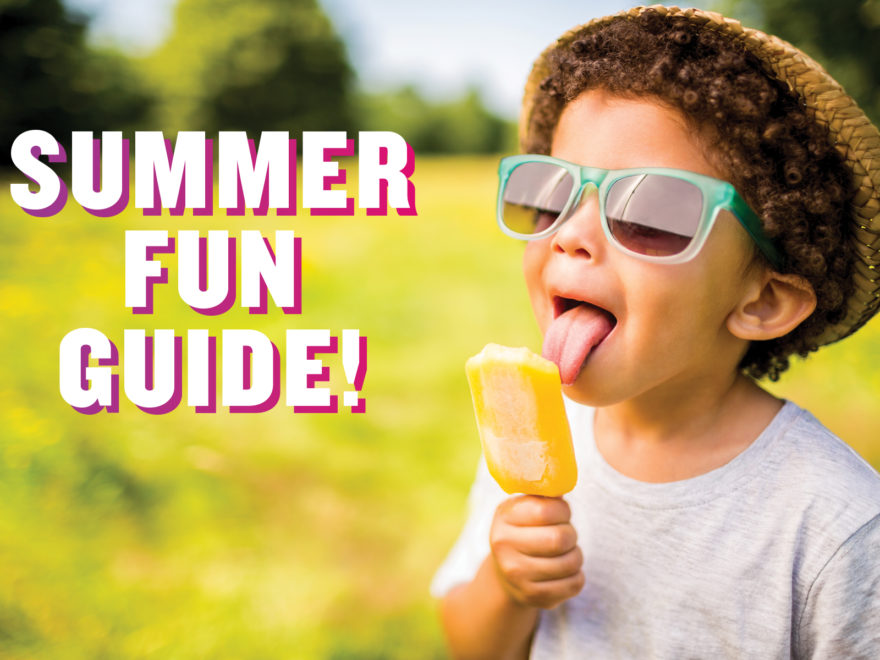 Close to home or a short drive away, this list of events and places to go will keep the fun flowing all summer long!
 1. Porchfest 2021
Saturday, June 5 @ 5-8pm  |  South Main Street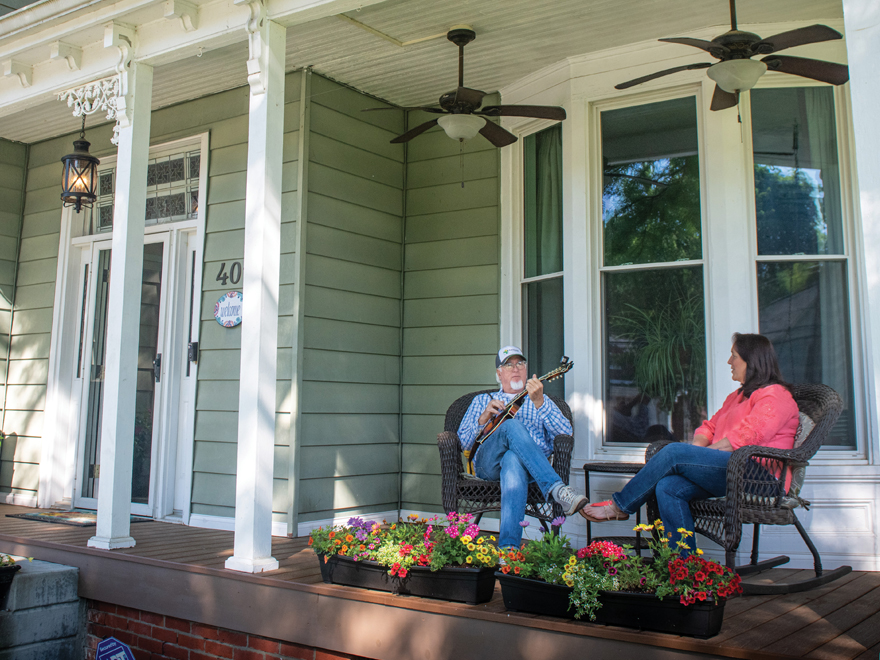 Henderson is full of unique events and traditions, and after a year of quarantining and the stressors that came with being in a pandemic, the townsfolk are ready to get back out there and enjoy the perks of living in this city. In June, they will be able to come out to celebrate the second annual Porchfest, a gathering of musicians and bands that will be playing on the porches of locals living on South Main Street. 
One couple that is offering up their porch for a band is Mark and Monica Hargis. On the evening of Porchfest, you will find well renowned band "King's Highway," featuring Mark Hargis himself along with Josh Johnston, Zeb Hargis, Kevin Bowlds, Mike Fulkerson, and Kristy Westerfield. Anyone who is willing to open up their porches can do so if they live in the closed off area, and the Hargis family is setting up for their second Porchfest.
Mark and Monica were first approached to participate in Porchfest back in 2019, and they expressed delight in participating once more. Monica was very thankful for the Downtown Henderson Partnership and Lindsay Locasto, executive director: "Lindsay is very good about organizing the whole thing and getting volunteers. You don't want too many houses too close together because then the music overlaps and blends together, so she was really good about trying to find a nice balance for each block."
This event sparks a lot of excitement in the community. "People like to show off and decorate their porches. It's something different- something for the neighbors to do. It's something that really gets the neighborhood excited," Mark stated. In order to get their porch ready, they clean and put out flowers, put out chairs for those that do not have their own, and prepare some shady areas for people to sit. Previously, they were able to obtain a snow cone truck that sat outside of their house. Mark says that there are several aspects that come together to make it a more enjoyable experience. "We're liable to have a popcorn machine out front- maybe a hotdog cart. It's really just whatever we can come up with. We look forward to it and so do our neighbors."
If you want to come out to experience the Porchfest, it will be on June 5th from 5PM to 8PM on South Main Street, starting at the Henderson County Public Library. Come see the Hargis family, King's Highway, and many other local bands and musicians for a night of fun in beautiful downtown Henderson.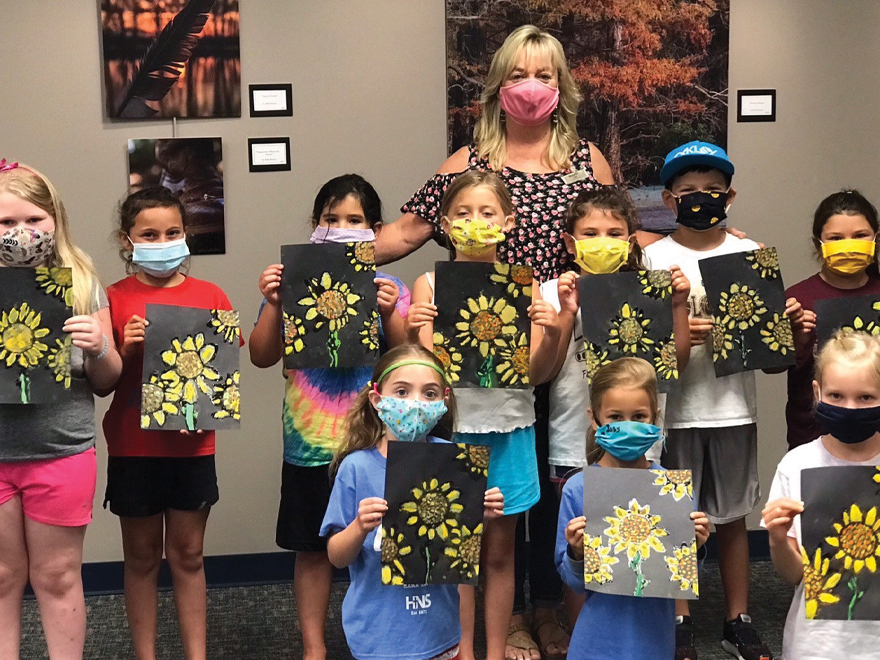 2. Art from the Heart 
Tuesday-Thursday, June 8-10 @ 9:30-11:30am  |  John James Audubon State Park Museum
ART, ART, ART! This class is geared for the serious young artists who love to be creative and work in any medium. It is a 3-day workshop for ages 6-8. They will be using watercolor, oil & soft pastels, tempera and more. Supplies are included in the fee of $32 ($30 for Friends of Audubon Members). Pre-registration is required, as class size is limited. For more information, please contact Kim McGrew-Liggett 270-826-2247.
3. Walk on the Wild Side 
Friday, June 11 @ 10-11am  |  John James Audubon State Park Museum
Help your child discover how wildlife and nature shapes our world during this 60-minute interactive program for preschool children, ages 3-5. This monthly children's lesson will bring nature into focus through play, creativity, and exploration. Each program involves a variety of activities: games, crafts, storybooks, live animal visits, hikes, songs, and more! Pre-registration is required. Cost is $5 per child. Adults must be in attendance. Space is  limited. Facial masks are required. To register your child, please contact Lisa Hoffman at 270-826-2247.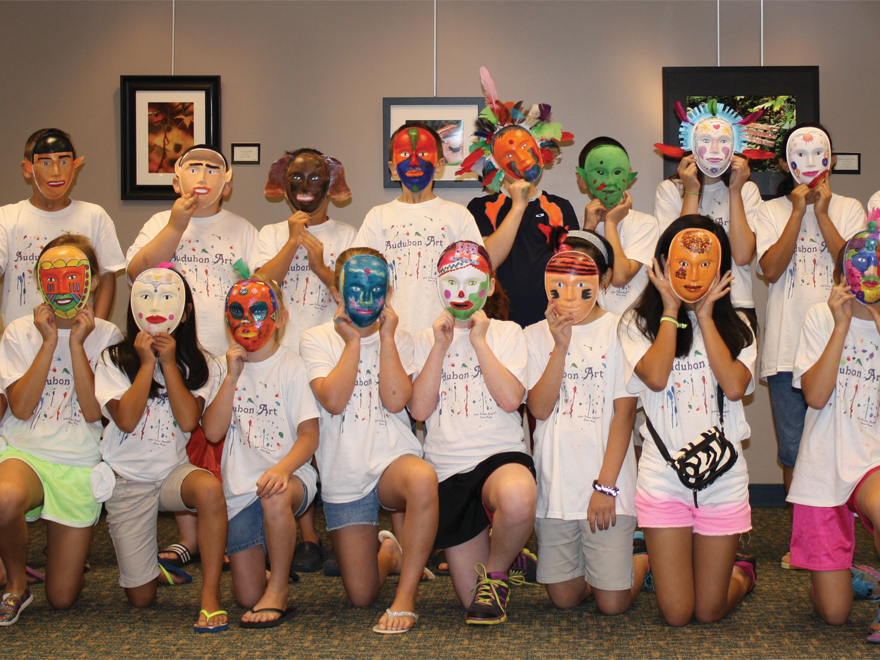 4. Studio Art
Tuesday-Thursday, June 16-17 @ 9:30am-12pm  |  John James Audubon Museum
Studio Art is for the advanced students ages 9-13, with previous art experience and loves art. Students will be learning several techniques and working in watercolor, mixed media, acrylic, colored pencils and pastels. Pre-registration is required. Supplies are included in class fee of $34 ($32 for Friends of Audubon members).  Class is limited. For more information, please contact Kim McGrew-Liggett at 270-826-2247.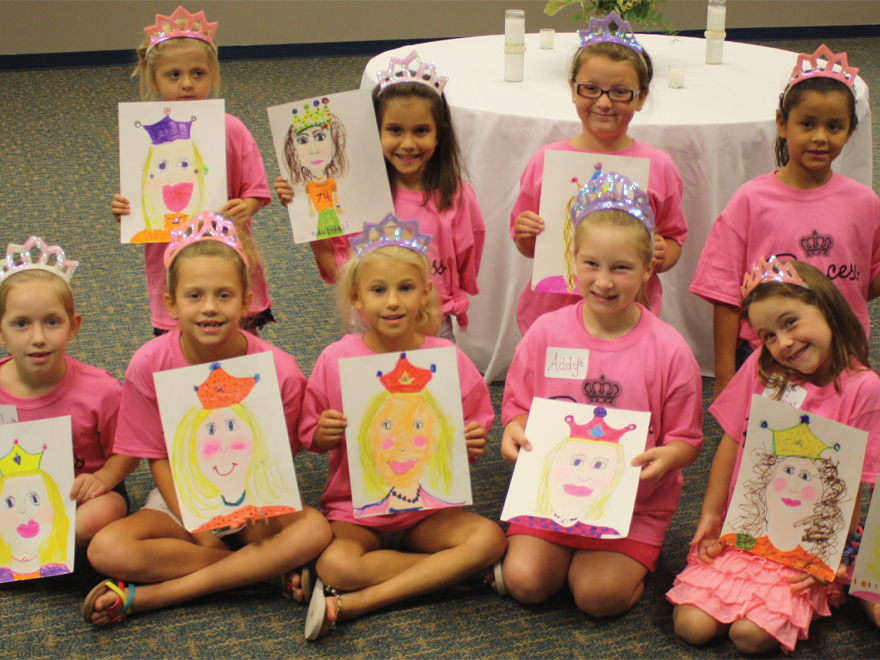 5. Princess at the Castle 
Wednesday, June 30 & Thursday,  July 1 @ 9:30-11:30am  |  John James Audubon Museum
Girls ages 6-8 will have a blast at the Princess at the Castle camp. The girls will start both days wearing a tiara and having non-stop fun doing princess art projects, learning about reptiles, fun with Bertha Bubbles, chalk art and learning about Audubon's princess, Lucy Audubon. We will not be having the  Princess tea at this session, but the girls will still receive the royal treatment. Pre-registration is required. Class is limited. Cost is $28 ($26 for Friends of Audubon Members). For more information, please contact Kim McGrew-Liggett at 270-826-2247.
6. 30th Annual W.C. Handy Blues & Barbeque Festival 2021 
Wednesday, June 16 – Saturday, June 19  |  Audubon Mill Park
The festival is back again this year, and the Henderson community is very excited. Free to the public, this event will begin on Wednesday, June 16 from 3-9pm, Thursday from 5:30-8pm and Friday and Saturday from noon-10pm. Bring your family, and enjoy some amazing music. For more information, please call 270-826-3128 or visit www.handyblues.org.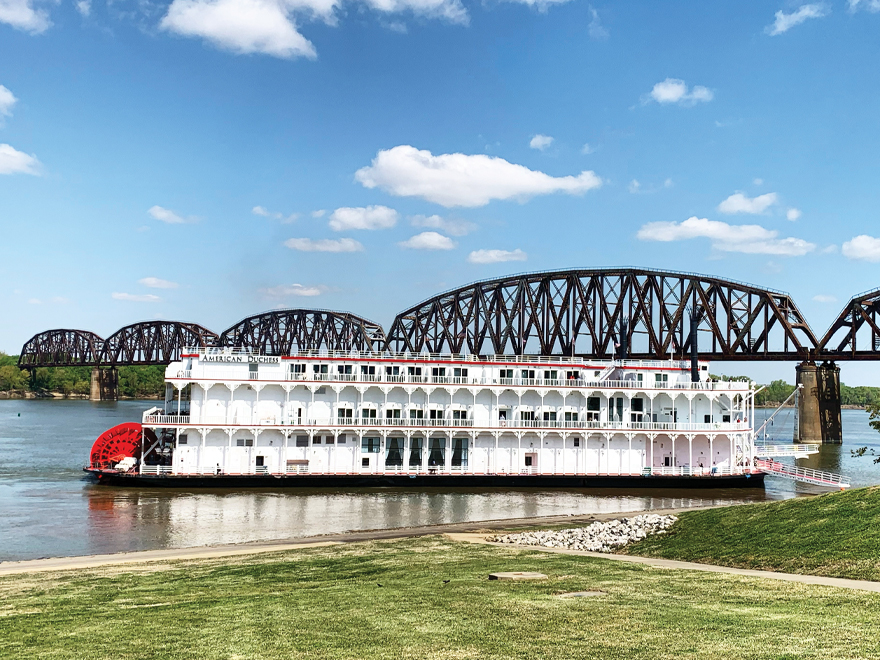 7. Riverboat Cruises – American Dutchess
Friday, June 4 @ 11am-7pm, Thursdays, June 24, July 8 & July 15 @ 7am-6pm Henderson Riverfront
We are happy to welcome our riverboat cruisers back to Henderson! It has been way too long since we've had the pleasure of seeing them out and about in Henderson.  Welcome back Cruisers!
8. Henderson's Riverfront Splash Pad, Walking Trail, Park & More!
Water Street
Families can enjoy the Riverfront splash pad in downtown Henderson. Kids will enjoy running and playing in the water on those hot summer days. Grab lunch at one of Henderson's delicious, downtown restaurants, enjoy watching boats pass by on the river and enjoy the park, too. Make an afternoon of spending your time in downtown Henderson.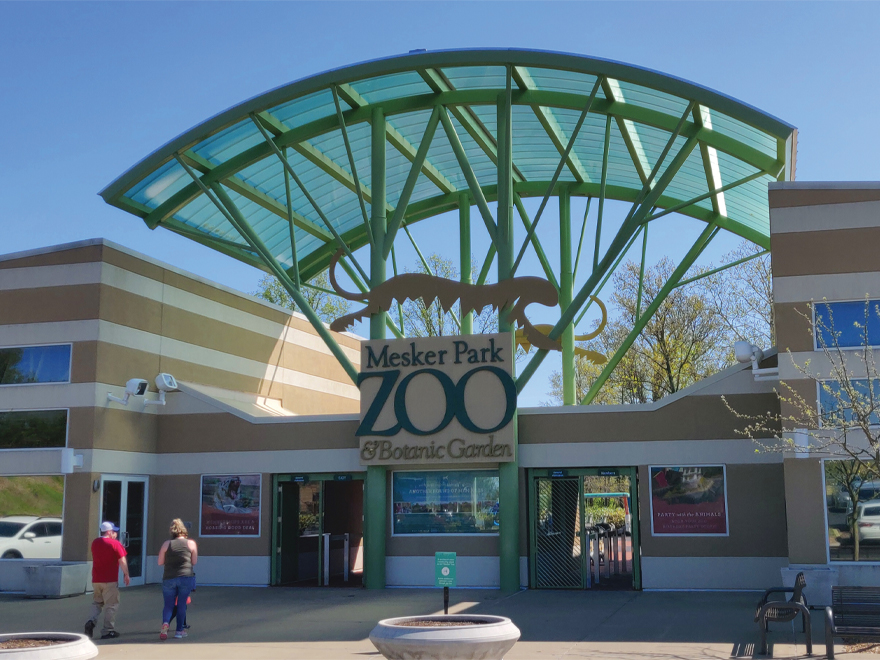 9. Mesker Park Zoo & Botanic Garden
Open daily @11am-4pm  |  Evansville, IN 
Head over the bridge to enjoy a beautiful summer day at  Mesker Park Zoo. Adult tickets are $9.50, children age 3-12 are $8.50 and children 2 and under are free. Be sure to check their website to learn about COVID guidelines and restrictions to plan a fun, family trip this summer.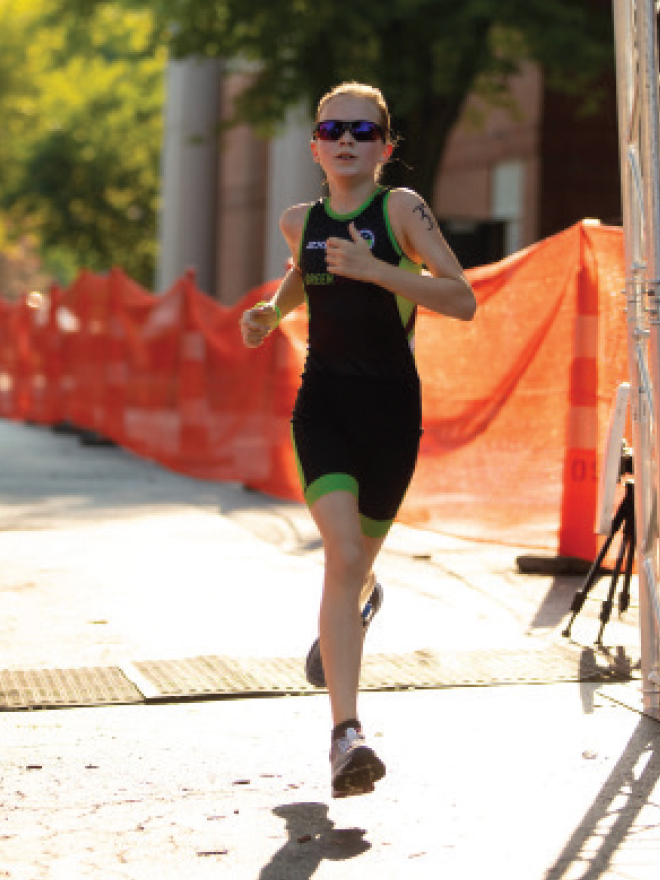 10. Owensboro Parent Magazine's 5th Annual Kids Multisport Event
Saturday, July 31, 2021  |  Owensboro Health Healthpark • Owensboro, KY
The Owensboro Parent Magazine Kids Triathlon is returning this year, with a twist! In an effort to comply with all existing COVID safety protocols, this year's event will be an all-outdoor, bike-run event. Children ages 4-14, of all abilities, are invited to bike, run, and have fun! Join us at the Owensboro Health Healthpark on Saturday, July 31 for outdoor fun.
Registration is now open at OwensboroParent.com. The event will begin and end at the Owensboro Health Healthpark, and all roads will be closed to through-traffic, with the help of the Owensboro Police Department. Come enjoy a live DJ, post-race refreshments, and the most fun way to get kids moving this summer! 
Children are split into appropriate age groups, and will complete the following distances at the below start times:
4-6: Bike .5 miles, Run .2 miles; 7:30am
7-8: Bike 2.43 miles, Run .53 miles; 8am
9-10: Bike 2.43 miles, Run 1.02 mile; 8:45am
11-14: Bike 3.66 miles, Run 1.02 mile; 9:30am
Children of all abilities are welcome to participate, and families are encouraged to spectate and cheer. 
"We are so excited to bring the event back this year. Owensboro Parent Magazine believes in getting families together, outdoors, and active! We love bringing our community together, so this event encompasses all of that in a really fun atmosphere," said Ashley Gleason, race director. 
The event is sponsored by Independence Bank, with Owensboro Health as our special health partner. For more information on participation or sponsorship, please contact Ashley Gleason at 888-304-5414, or [email protected] Visit OwensboroParent.com for registration, more information, and course maps. 
11. Little Rembrandts Art 
Friday, June 4 & July 9 @ 10:30-11:30am  |  John James Audubon State Park Museum
Bring those little artists for a fun filled morning of ART! Get creative with lines, shapes and color. Students ages 3-6, along with an adult, can pre-register with Mrs. Kim. Dress for a mess and register today. Cost of the class is $5. For more information, please contact Kim McGrew-Liggett at 270-826-2247 ext. 227.
12. Street Strut 5K
Wednesday, June 16 @ 6pm  |  Red Banks Park
Grab your walking and/or running shoes for a fun, family evening participating in a 5K. Hosted by the Downtown Henderson Partnership, you'll be taken on a scenic course along the Ohio River on the Henderson Riverwalk. This is for runners at all experience levels. Participants will begin at Red Banks Park and will finish close to Audubon Mill Park, where runners will be able to cross the finish line to the live music of the W.C. Handy Blues Festival. Every registrant will receive a race shirt and a finisher's medal. Overall male and female winners will receive $100. To register, visit the Downtown Henderson Partnership Facebook page to find the link, or call 270-827-0016.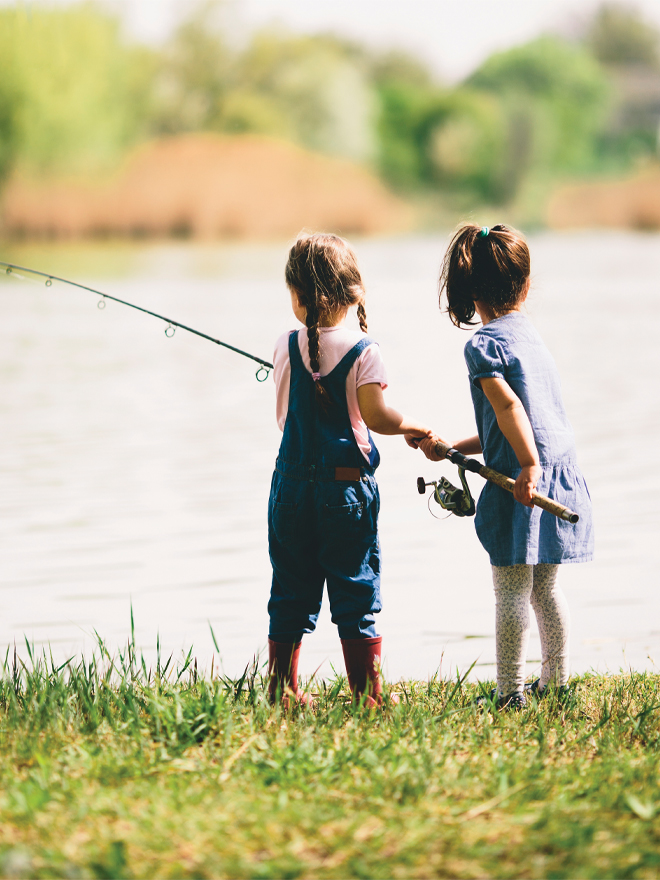 13. Take a Kid Fishing 
Saturday, June 5 @ 9-11am  |  Panther Creek Park Owensboro, KY 
Enjoy some time outdoors fishing with your family for this free event. Although the event is slightly different this year due to COVID, those who pre-register will be entered for a chance to win door prizes. For more information, or to register, call Emily at 270-685-1707. 
14. First Fridays
Friday, June 4 & July 2 @ 11am-1pm  |  The Perch Pocket Park
How about lunch with a side of live music? Join us every Friday in June and July beginning at The Perch for live music! Bring your lunch or pick up a to-go box from a downtown restaurant. Current CDC guidelines will be enforced at the time of the event.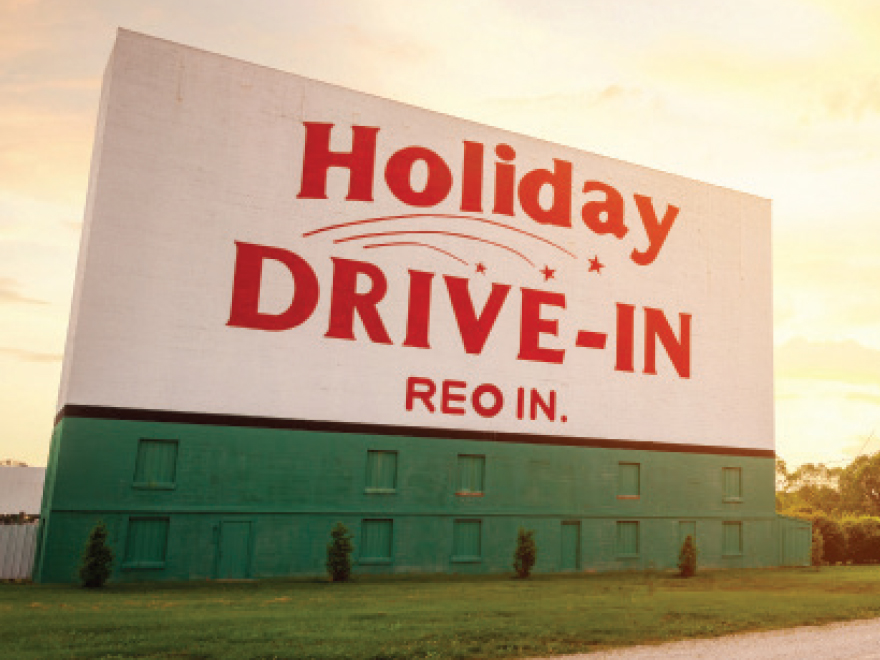 15. Holiday Drive-In
Weekends (Fri-Sat-Sun)  |  Rockport, IN 
Going to the movies is always enjoyable and relaxing, but how often do you get to experience watching a movie under the stars? Take advantage of the summer months with family and friends to watch a new movie or an old classic. Cost is $10/adults and $5 for kids ages 4-11. For more information, you may call 812-649-2857.
16. 4th Fest and Praise in the Park 
July 2, 3 & 4 @ 12pm (Second Stage Gates) & 3pm (Main Stage Gates) Madisonville City Park  |  Madisonville, KY
Take your entire family for a short little drive down south for this free, 3-day event. It will include two stages of entertainment, food trucks, firework display each night and more. For more information, such as concert lineup, visit www.madisonvilleliving.com. 
Join our list
Subscribe to our mailing list and get interesting stuff and updates to your email inbox.
Reader Interactions